ARTISTIC EXPRESSION HAS A NEW HOME



By Elena Iglesias



Special to el Nuevo Herald,

November 25, 2015



Cuban artist Manolo Iraola is the owner of a new building dedicated to art in Miami: 749 Art Studios and Gallery, located on the corner of Northwest 7th Avenue and 49th Street. The work spaces are easily identified by a mural, which was painted by renown, local graffiti artist Chytea.

The studio was founded with three main purposes: First, to provide work spaces at affordable prices in which artists could create, regardless of what their medium. Secondly, to provide areas in which artists could exhibit their work permanently, individually or alongside other artists in a group setting.
"Reasonably priced studios and galleries for artists to display their work are scarce in Miami," Iraola said. "And I think what we're offering is unique in our city, not only because of the price but because of the quality of the spaces, which promote creativity."
The third objective is perhaps even more important than the other two; to contribute to the transformation of our communities.
"This last objective is something that all 749 artists believe in and its absolutely necessary to do so in order to be a part of 749," he said. "Our artists are committed [to] contributing to the transformation of our community and that's why we're developing a series of interactive activities for children."
The building is subdivided into eight individual studios; each one with its own work zone, but at the same time its creators can exhibit their pieces in designated areas labeled 'gallery.'
The resumes, education and experience of those who participate in this venture are rich and diverse. At the present time, seven artists from five different Latin American countries are occupying studio space inside the building. Artists specializing in Mixed Media art include Iraola (Cuba); Martin Carbajal (Argentina); Jose Pacheco (Colombia) and Juanca Aravic (Colombia). Cuban artist Rosa Naday Garnendia does installations and mixed media. Cesar Barroso from Brazil is a photographer and Suzanne Crossland from Peru specializes in graphic art.
"The development and transformation of Wynwood has been spectacular, but the prices are already out of the reach of many. I have to emphasize that artists need reasonably priced studios and these can't be found in Wynwood anymore," said Iraola, who considers the area on Seventh Avenue as a possible extension of Wynwood in the near future. "The Seventh Avenue is a very important avenue and people there are already breathing in the breezes of change in the air, despite the short time that we've been established."
According to the painter and artistic promoter, the ethnic diversity of this region has been a catalyst for Miami's artistic development and, thanks to those cultural differences, an ambiance of high level creativity has been formed. That's something that can't be said for many other United States cities.
"We have a little bit of everything: Latin America, Europe and the United States. That's where the future of our city lies in every sense of the word."
Iraola adds that art, differently from religion and politics, unites us all.
"This process is irreversible and is already a reality — starting with Art Basel, our museums PAMM, Bass, North Miami and others. This will keep growing and that's why we need places like 749, which reflect the diversity, education, experiences and styles found in South Florida."
According to Jose Pacheco Silva, who worked for 10 years as a graphic designer at el Nuevo Herald, Iraola had the vision to create a space inside of an abandoned building in a "hot" area of Miami and turn it into artist work spaces.
"We have a space at the entrance which resembles a gallery, that's where we showcase the work of the resident artists as well as that of guest artists. The next exhibit will take place in December during Art Basel and will include two guest artists, who will display their work alongside ours."
Pacheco's technique consists of editing black and white photographs and laying them on wood. "The procedure is monochromatic with accentuated details using primary colors, blue and red, as well as orange hues. I try to create visual poetry and transmitting the sad beauty on the accelerated death of the land."
Talent in Miami has spread throughout the entire city. With the exception of museums, there are no specific places to find artistic groups.
"Artists, and of course, art centers, begin to move as 'development' displaces minority groups," Pacheco said. "The creators, to survive, must adapt to those changes. Art moves in accordance the economic conditions and available spaces."
Read more here: http://www.miamiherald.com/news/local/community/miami-dade/north-miami/article46453085.html#storylink=cpy
Jose Castro joins 749 Art Studios
We are please to announce Jose's becoming part of 749.
Jose was born in Matanzas, Cuba in 1947. In 1961, when he was 14, he was sent to Miami to escape the Revolution. Later he was joined by his mother and sister in Miami, where he has lived ever since. In 1999 he returned to his native Cuba to visit for the first time since he left. The experience was emotionally transformational. It made him see how his early life there shaped who he is today. Also, as a result, that emotional catharsis allowed him to embrace his past and integrate it peacefully with his present identity.

Jose graduated from the University of Miami with a Bachelor's degree in Architecture. His professional career path took him from architecture to interior design in Miami where he practiced in several prominent design firms and ultimately including his own. His fields of practice included commercial, residential, hospitality and cruise ships. Jose now devotes himself fulltime to his art.
Art was always present in Jose's world. Because he chose his career path early in life, his curricula invariably included related art classes which he enjoyed enormously. The foundational concepts learned in architecture and design served him well in making a smooth and swift transition into painting. He has taken painting classes at Miami Dade College under the tutelage of renowned artist Baruj Salinas and more recently in a studio setting at ArtCenter/South Florida in Miami Beach under the direction of accomplished artist Pablo Contrisciani.
At present, Jose's approach to painting can be described as experimental and exploratory; it is purely non-representational. In contrast to his more structured design practice, he enjoys the freedom of expression and lack of constraints that painting provides him. He likes to create images that are visually interesting and intriguing. Besides acrylic paint, Jose likes to use a variety of media such as grout, cardboard, packaging materials and other discarded materials to create his multi-layered works.
Although Miami is his permanent residence, Jose also spends time and paints in Cape Cod during the off-season months.
749 Artists Barroso, Carbajal, Iraola and Pacheco exhibited at the opening of Stewart's South Beach Office-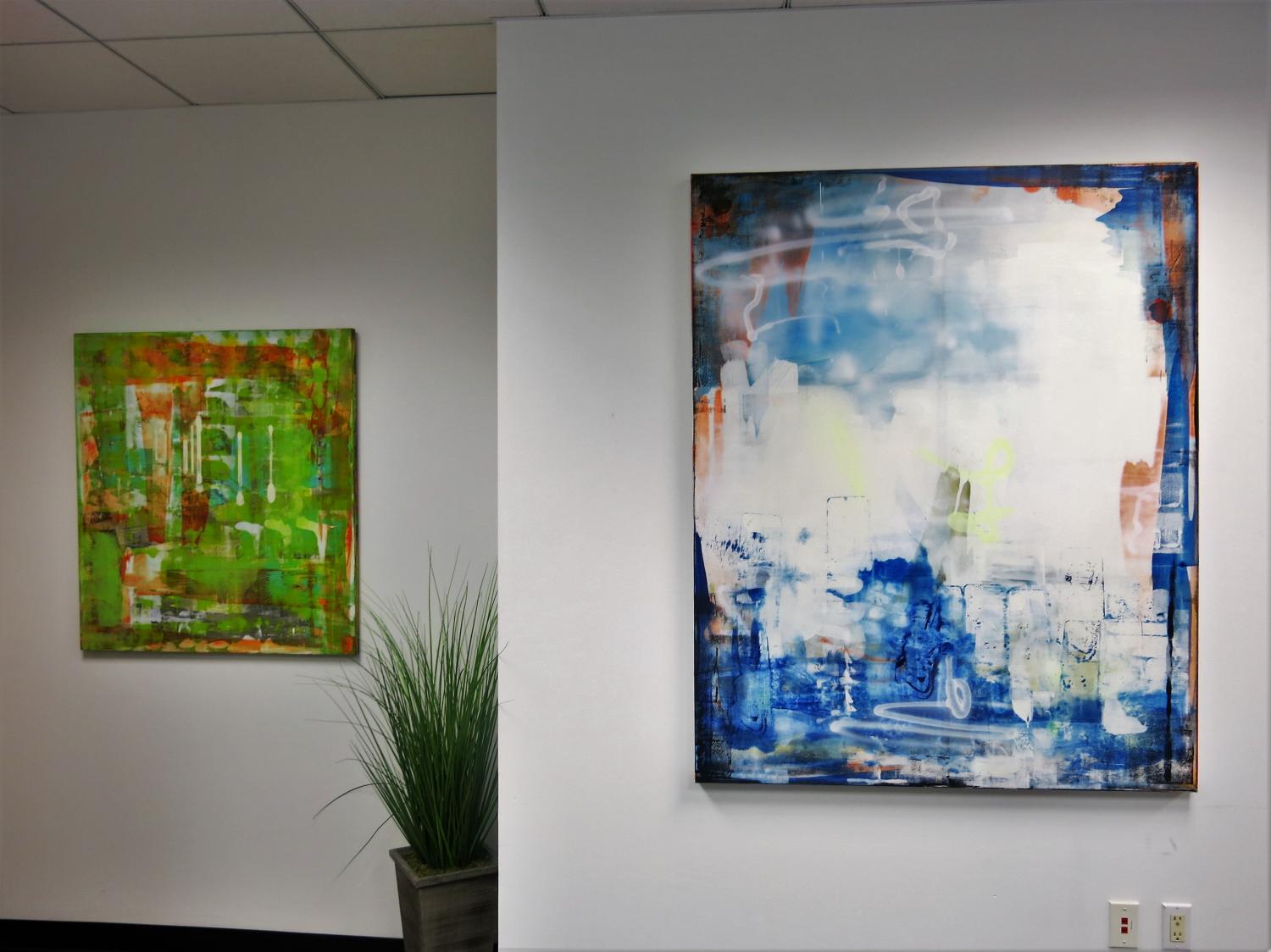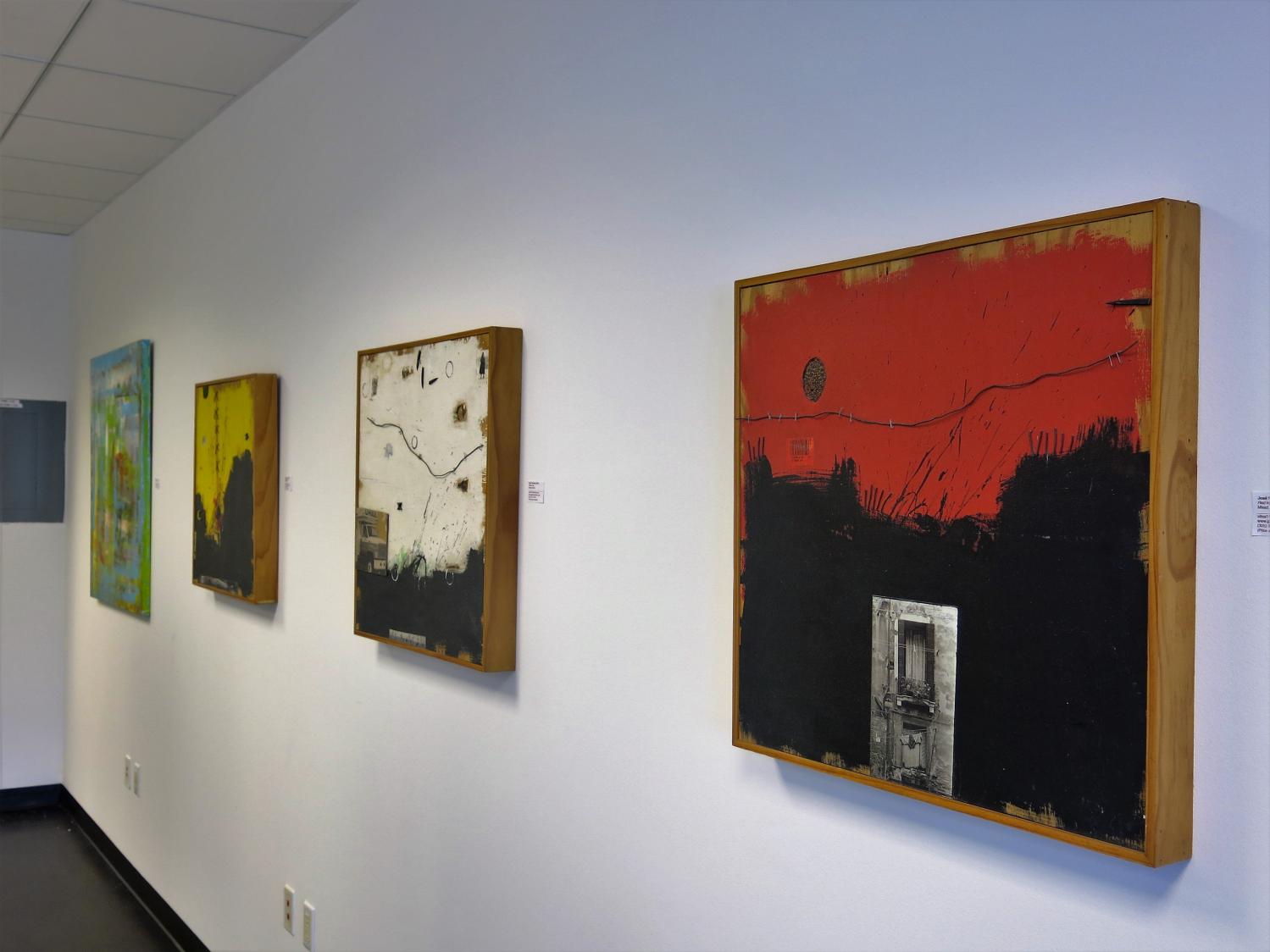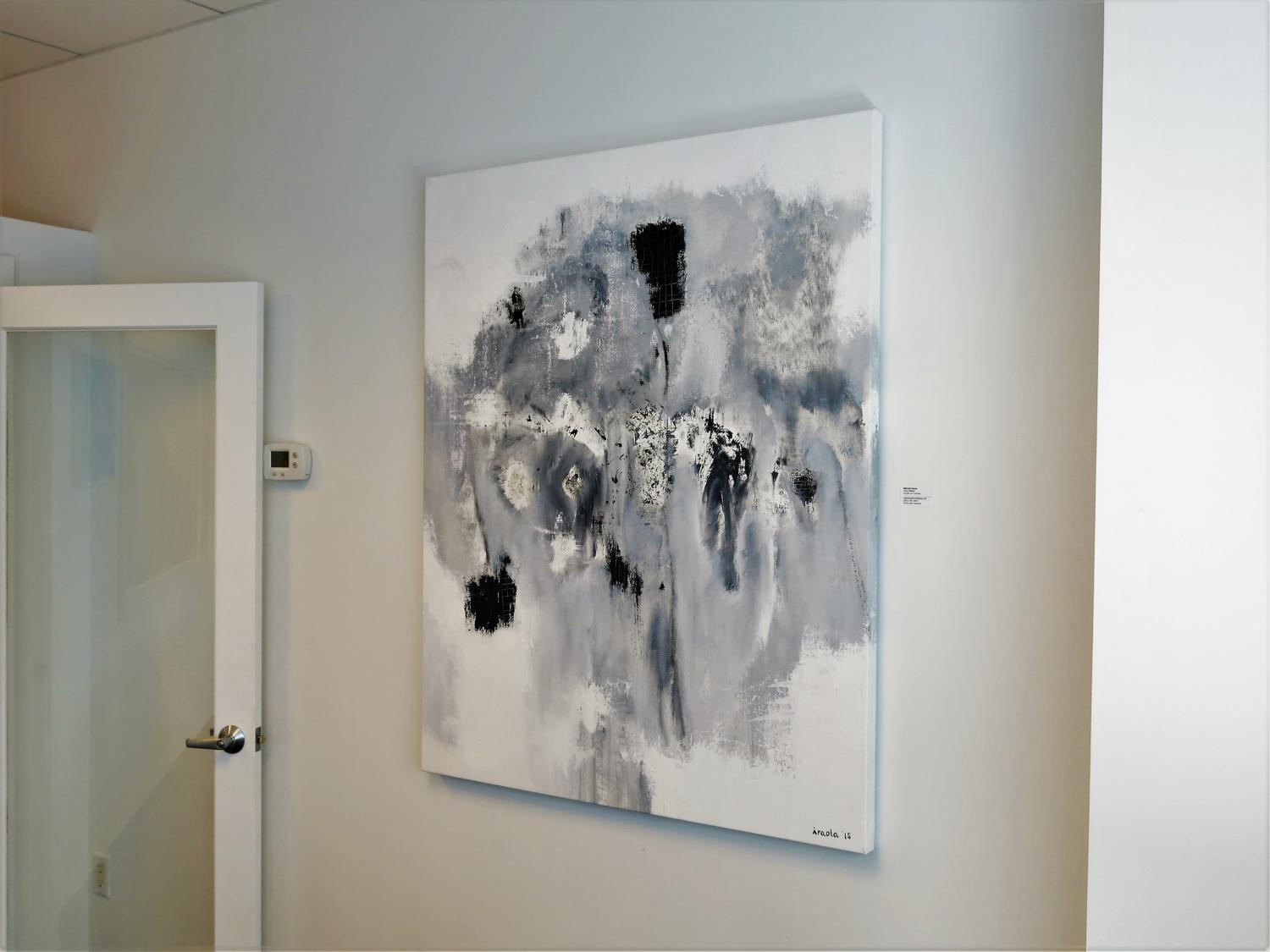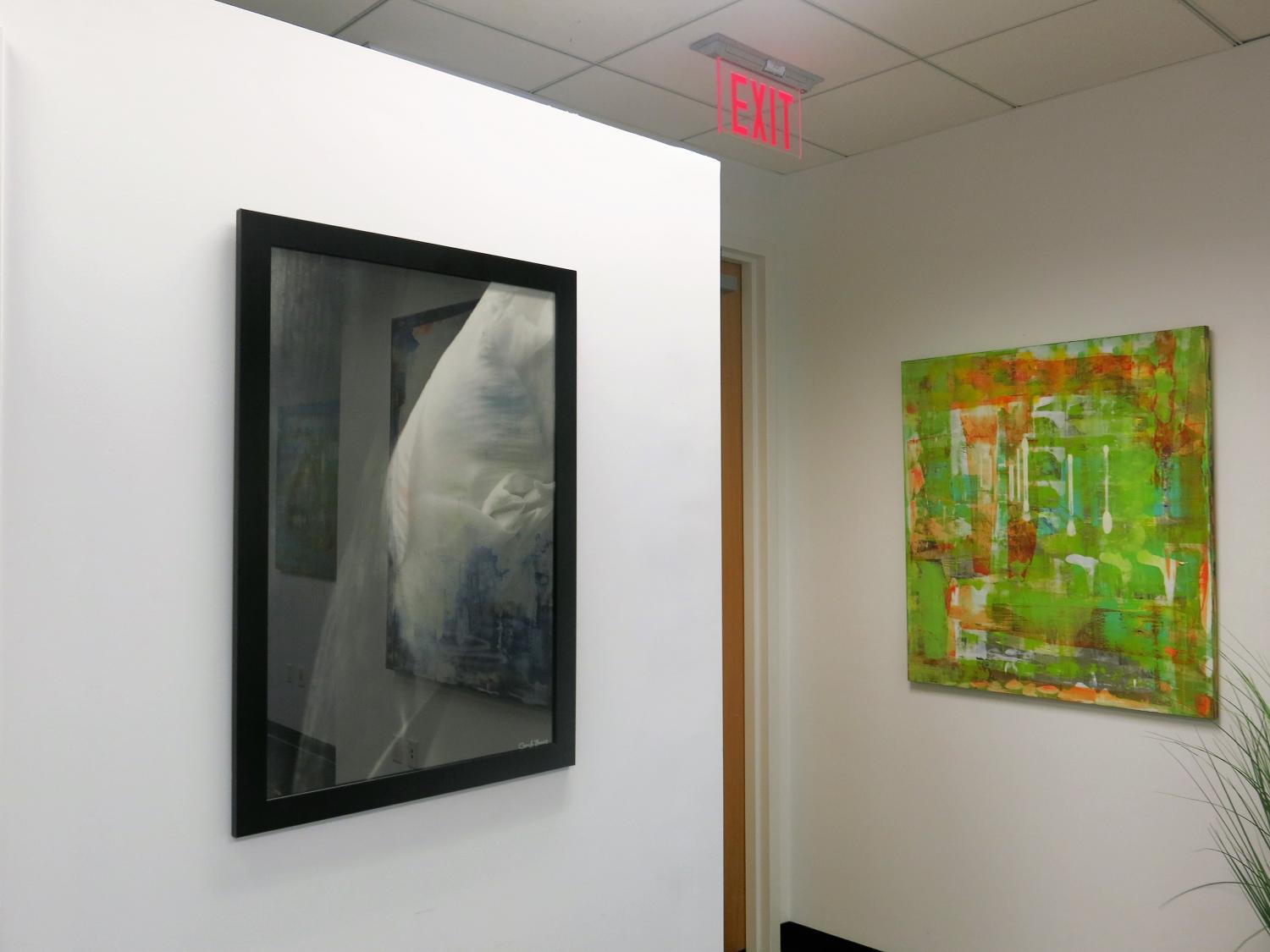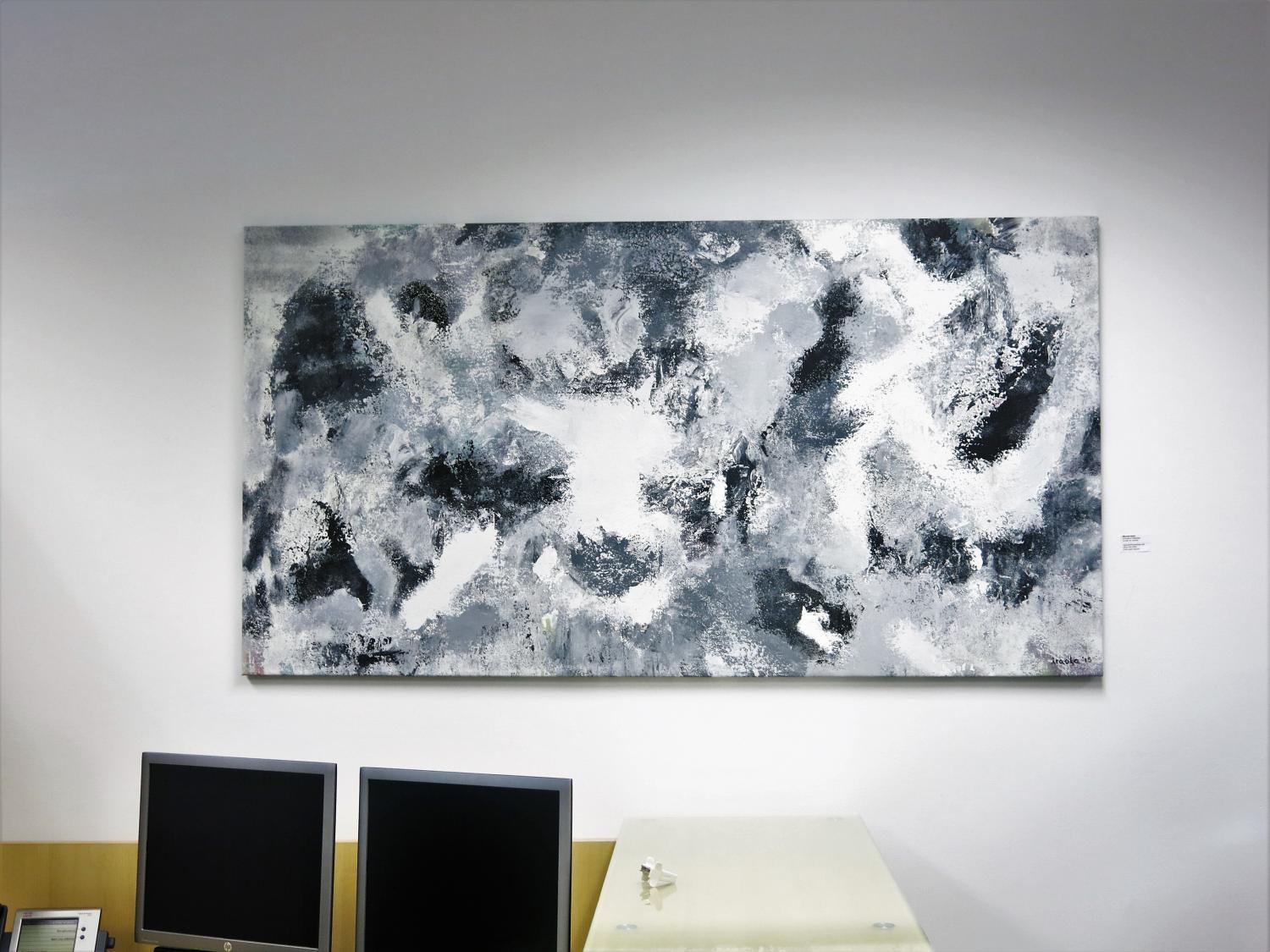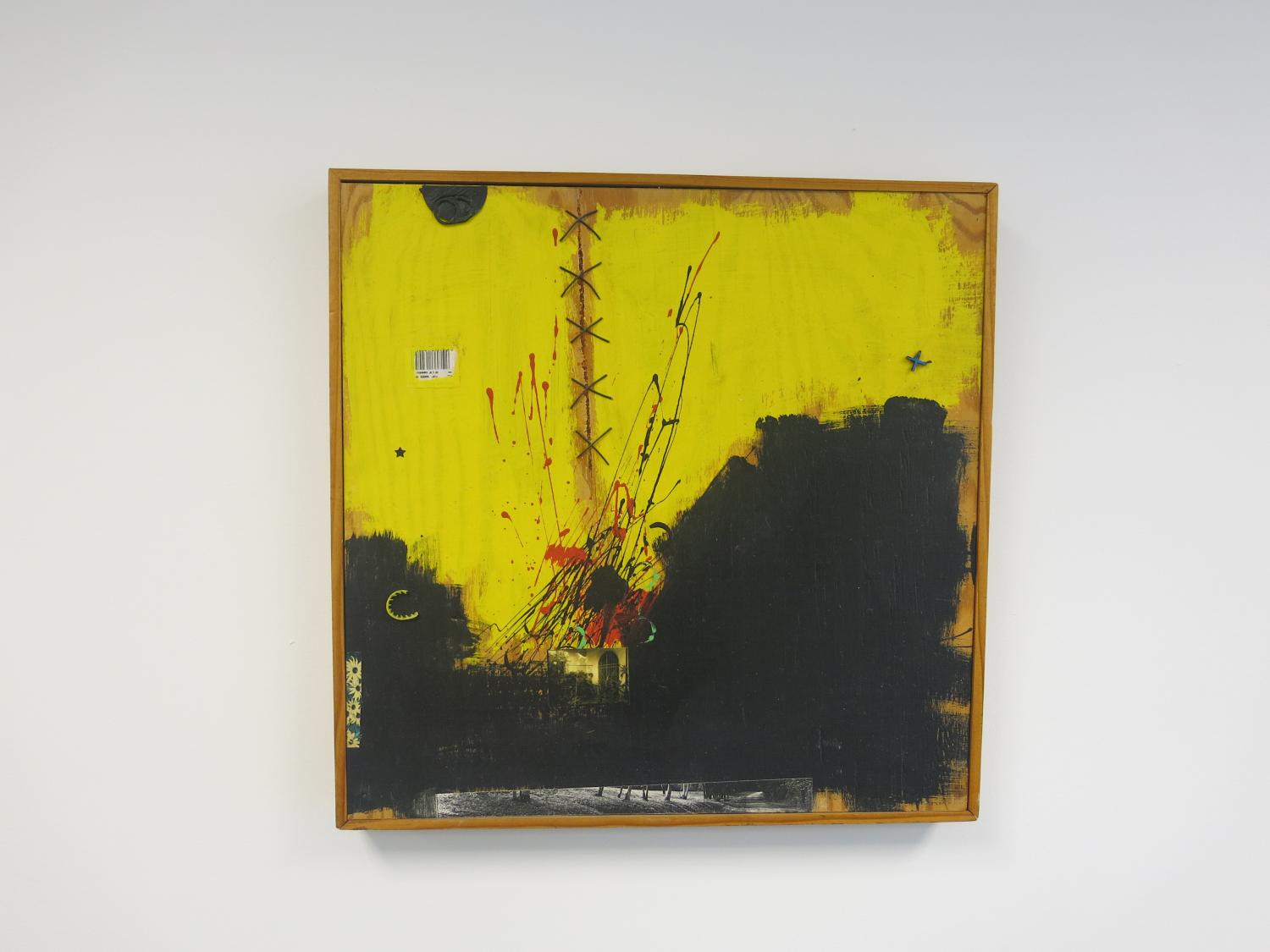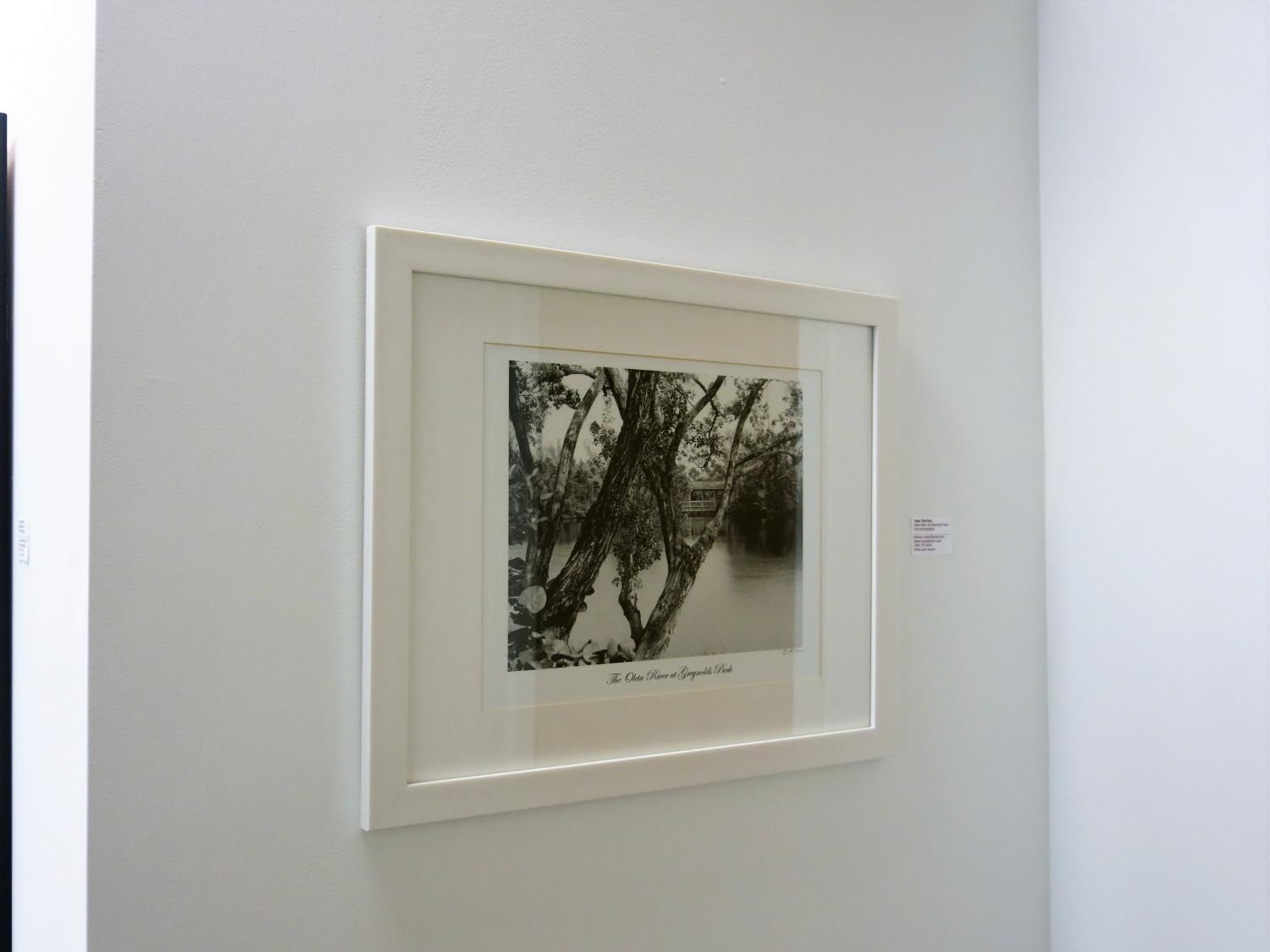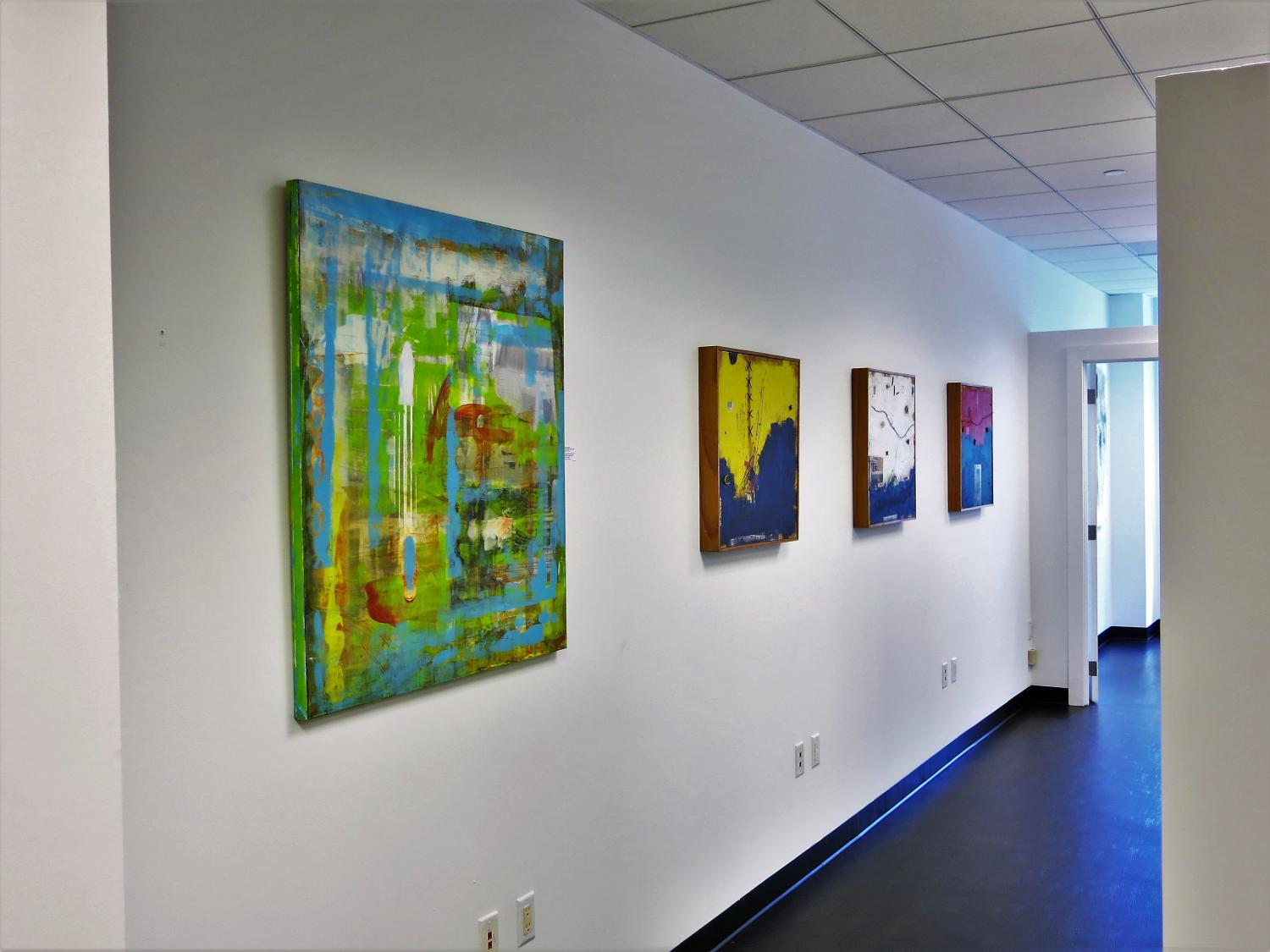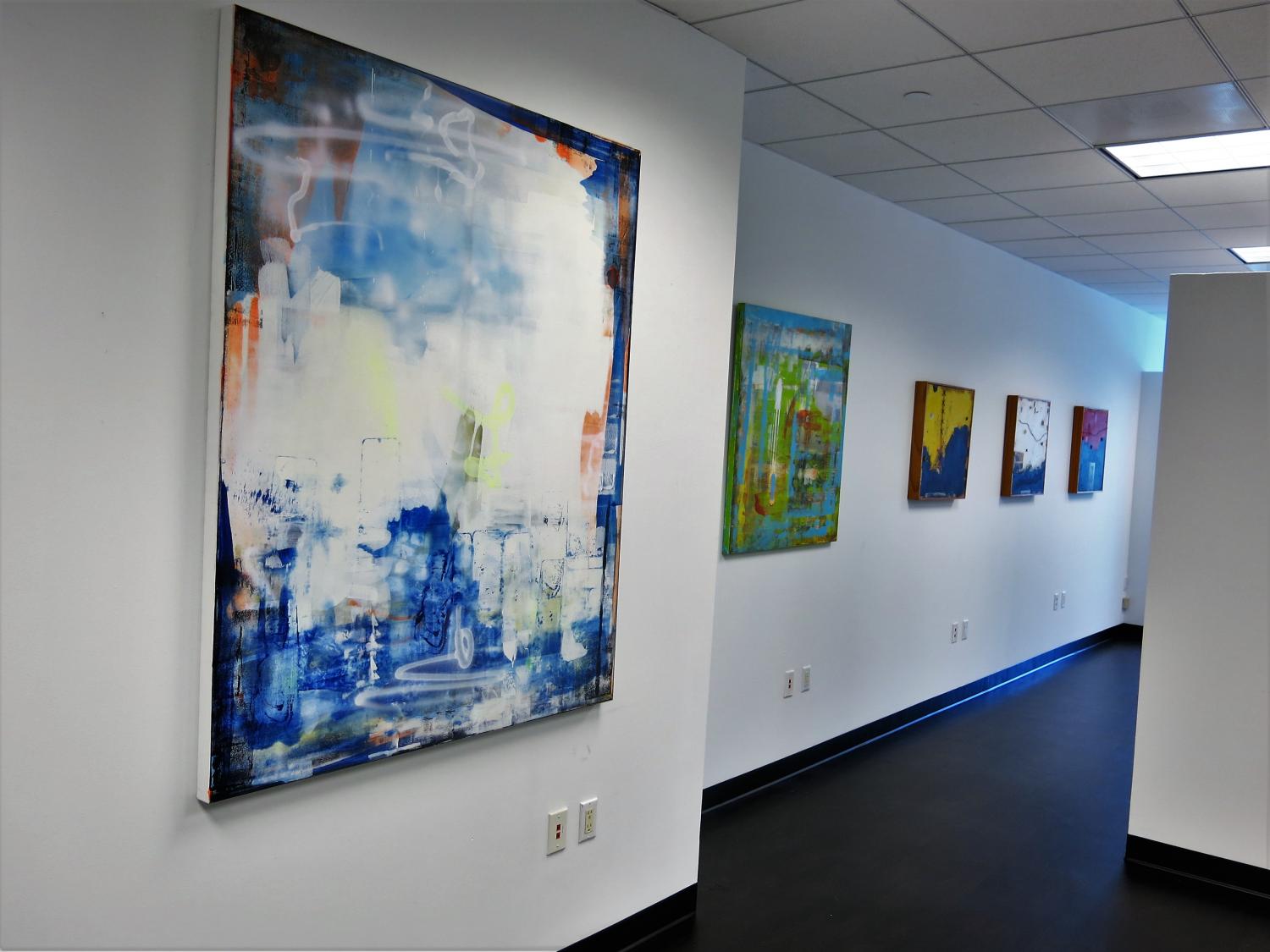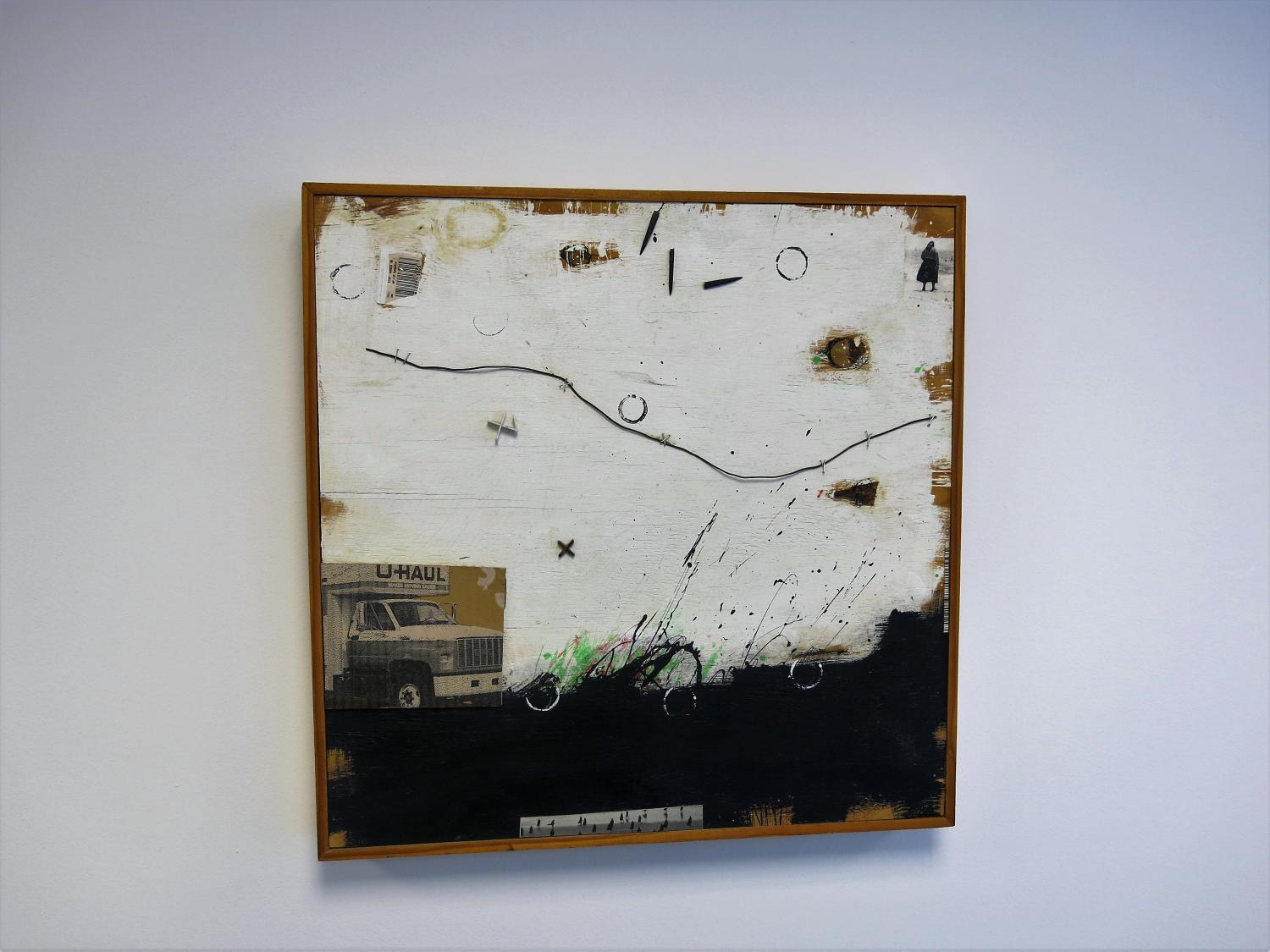 Open House - August 16, 2015
Thanks to the efforts of all resident and guest artists for making our soft open house a success. And on top of it , the weather was spectacular - hot and humid but no rain! Believe or not, August 16 was the only non-rainy day in a week. Difficult to calculate but about 100 people joined us today. The "street art" also got going with Chytea working on the mural that will wrap around our building. Once again,thanks!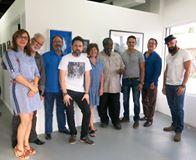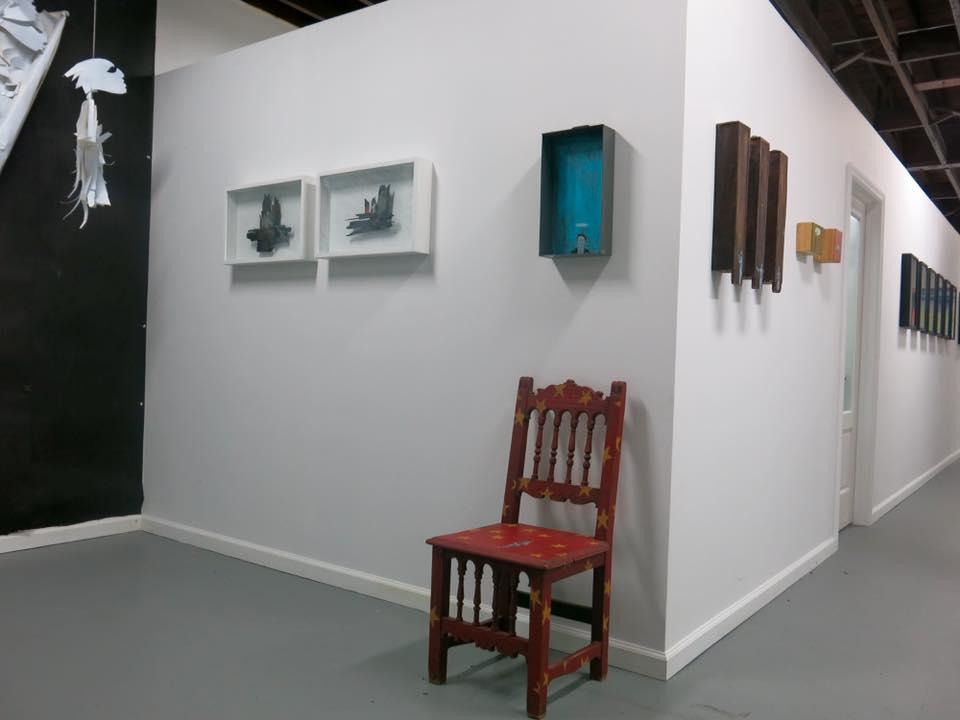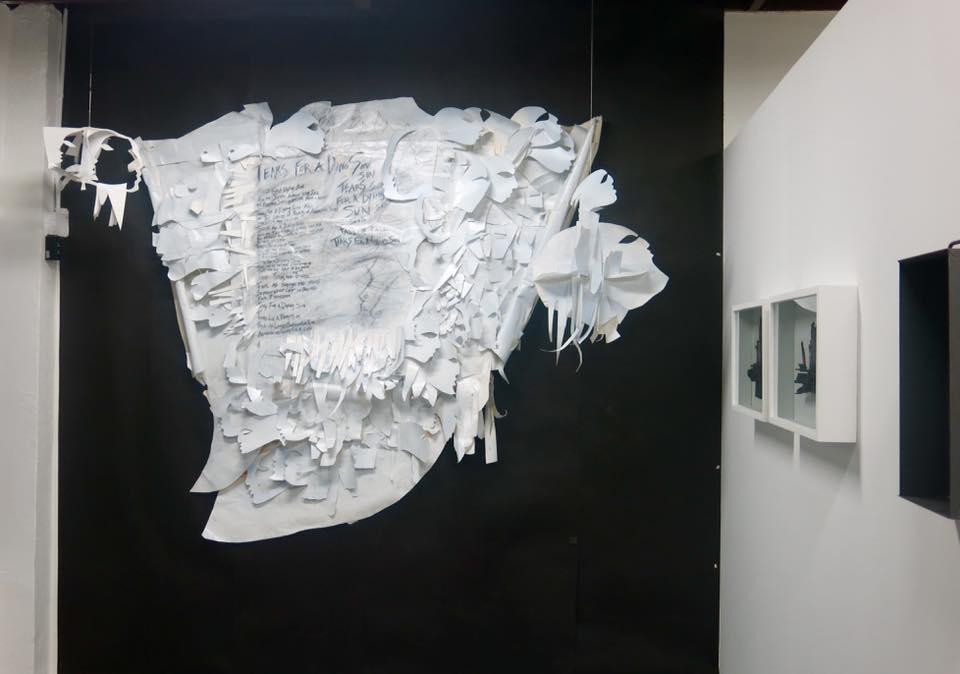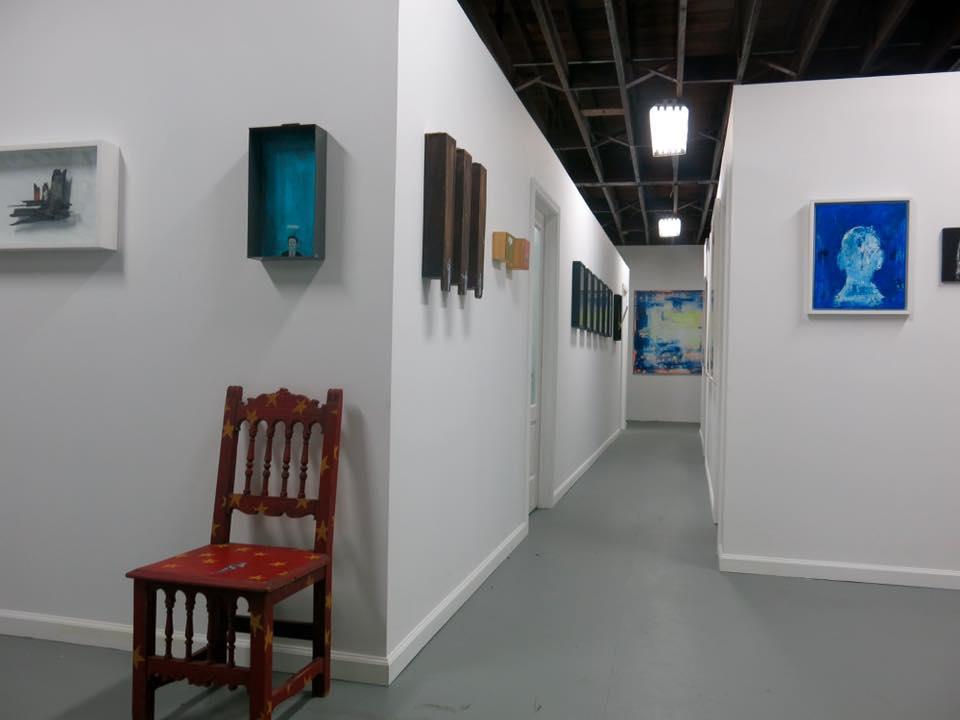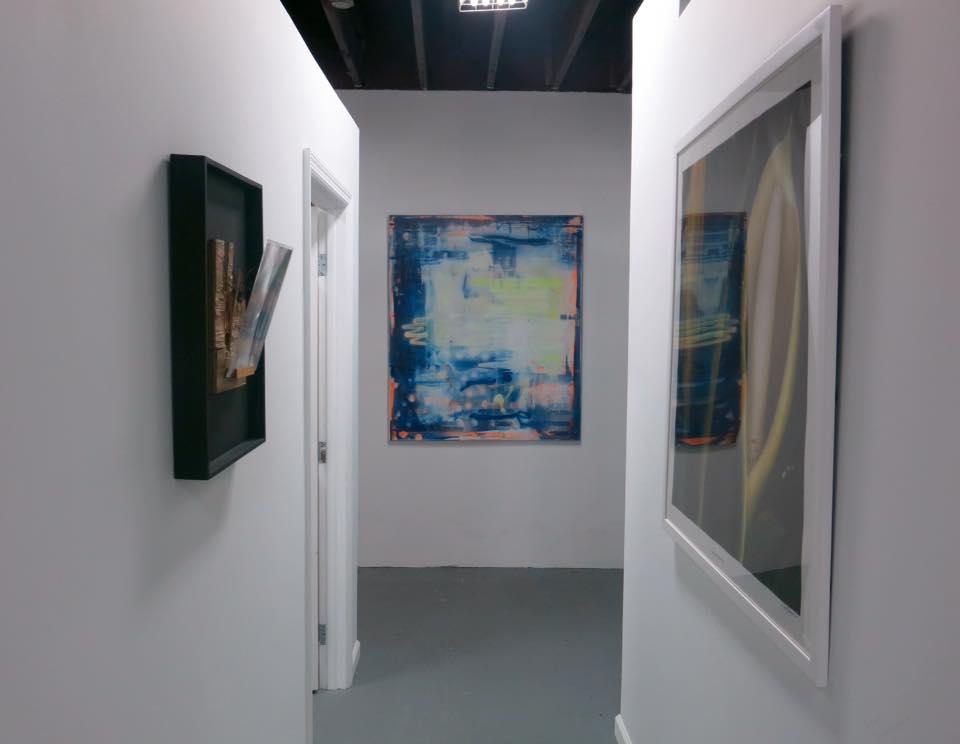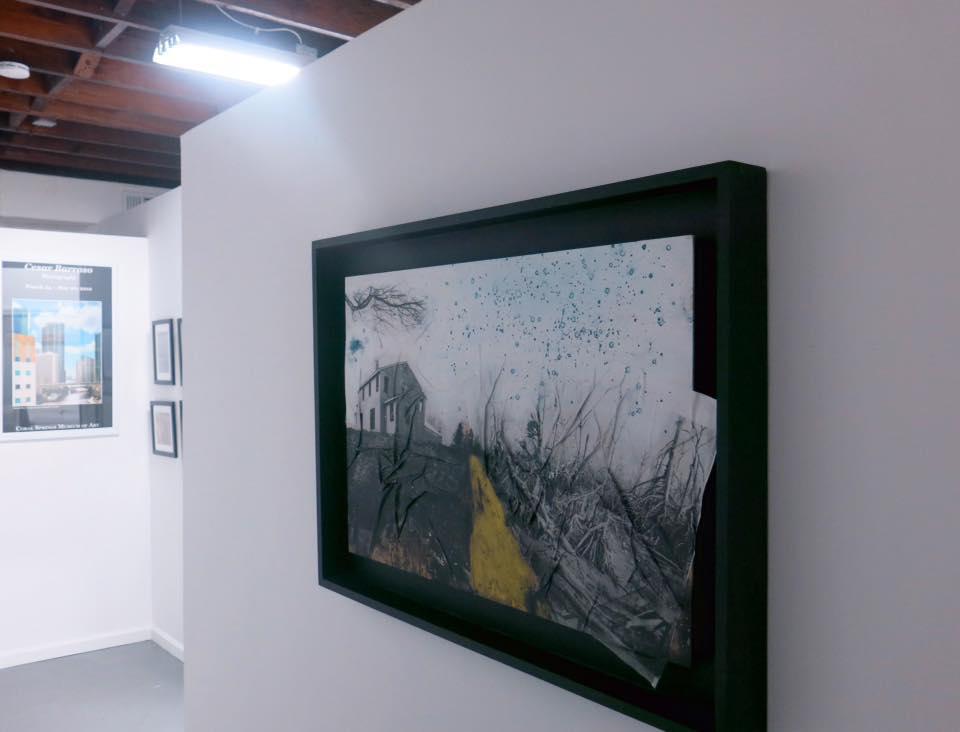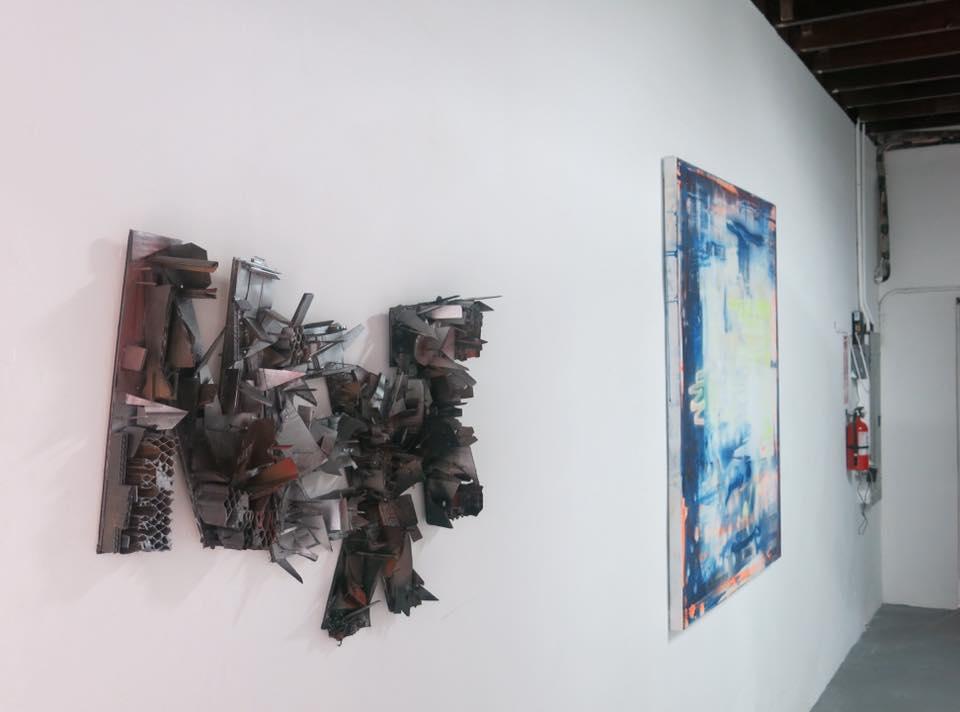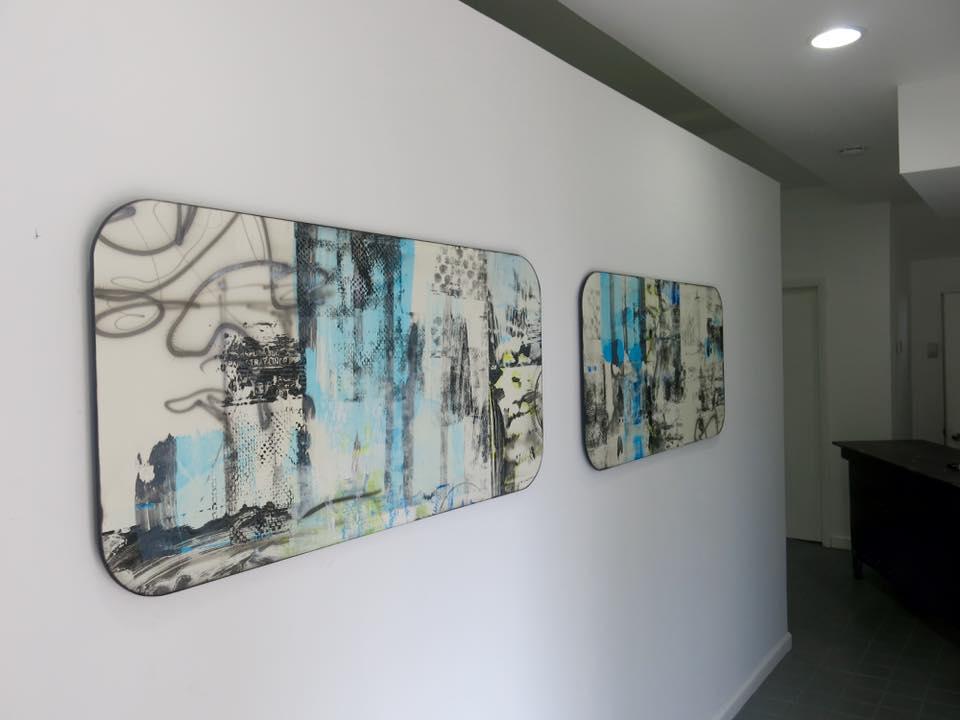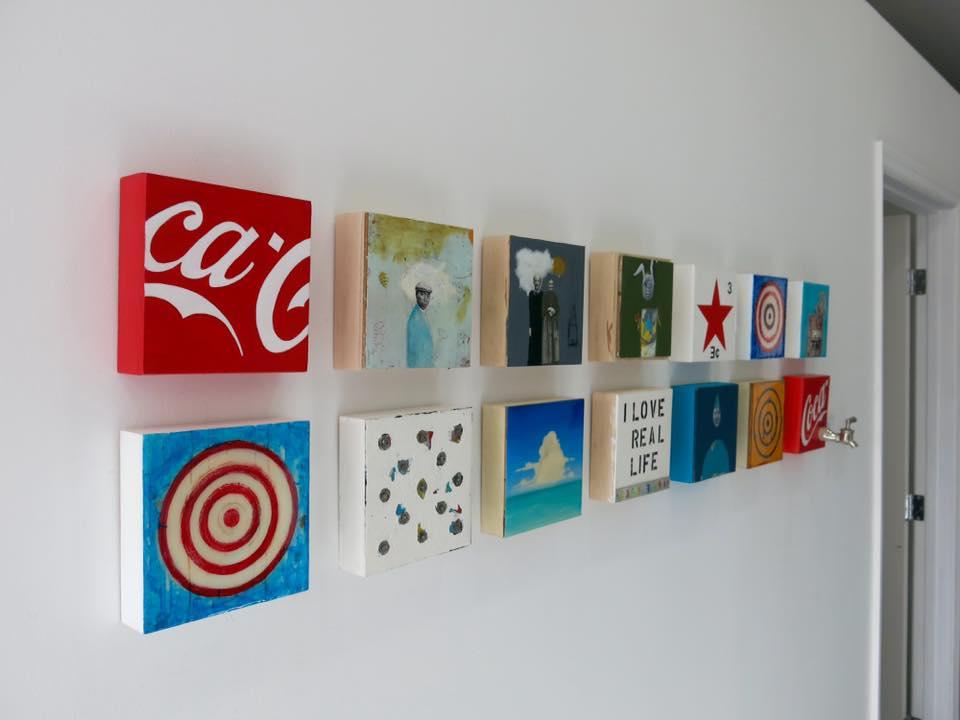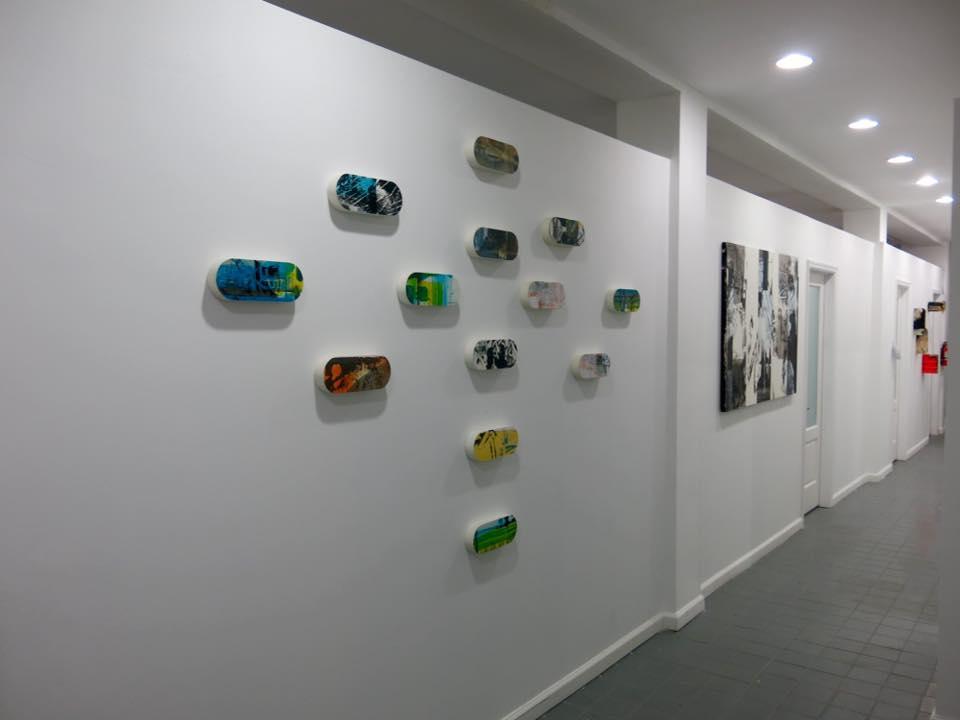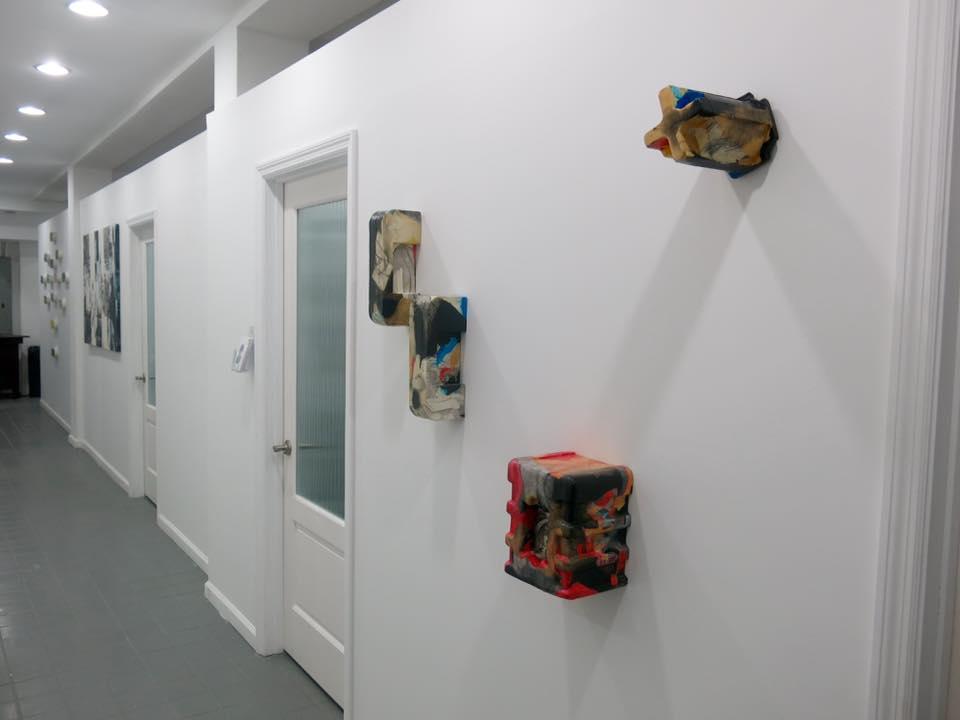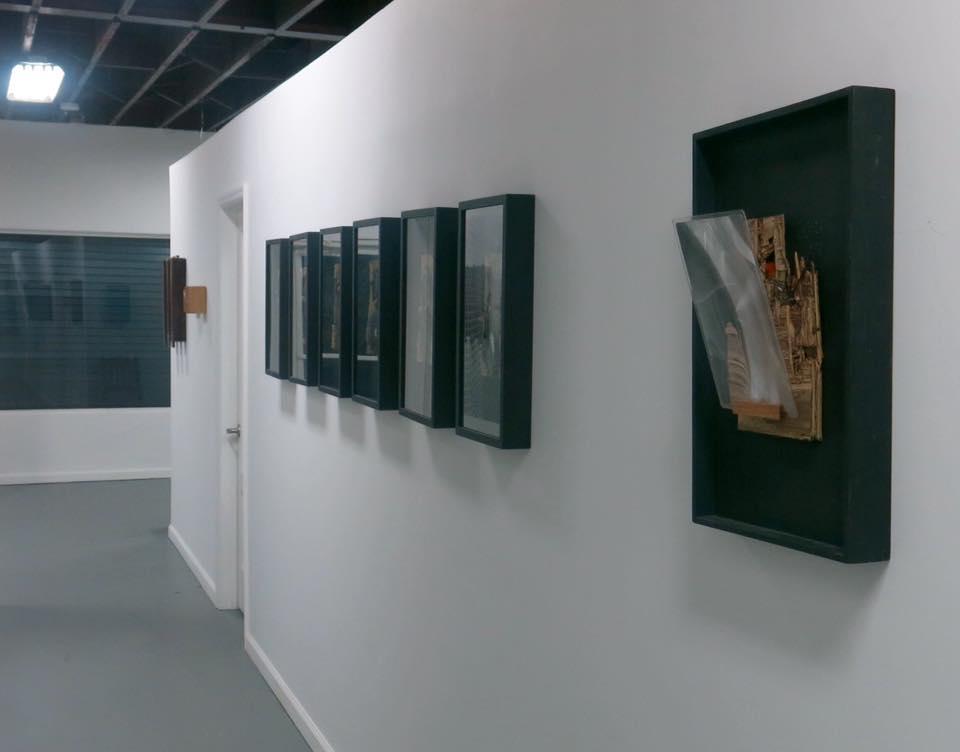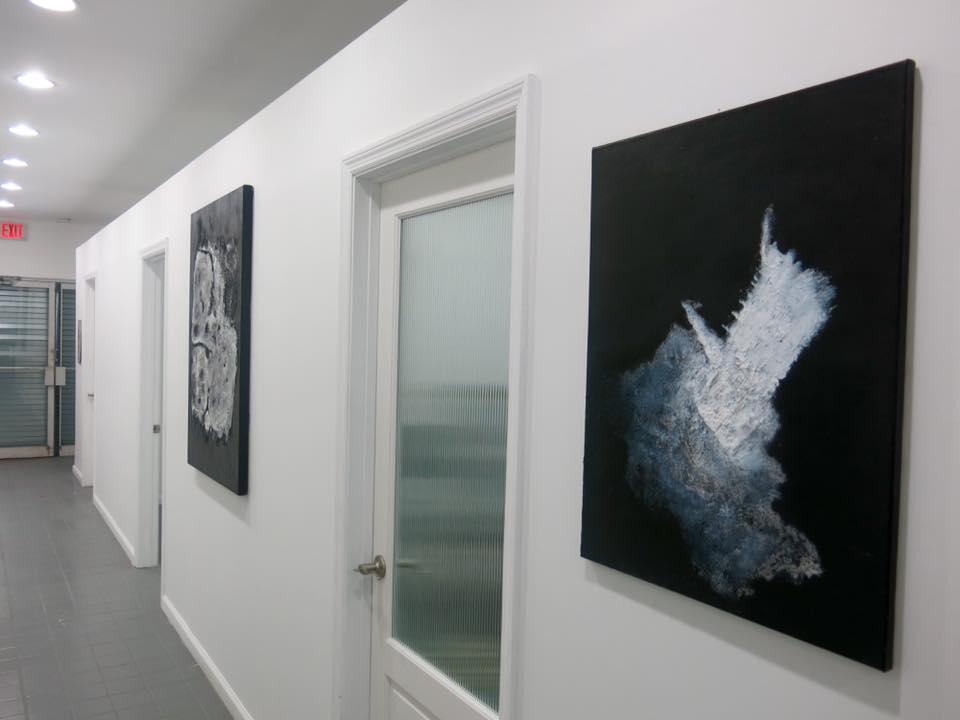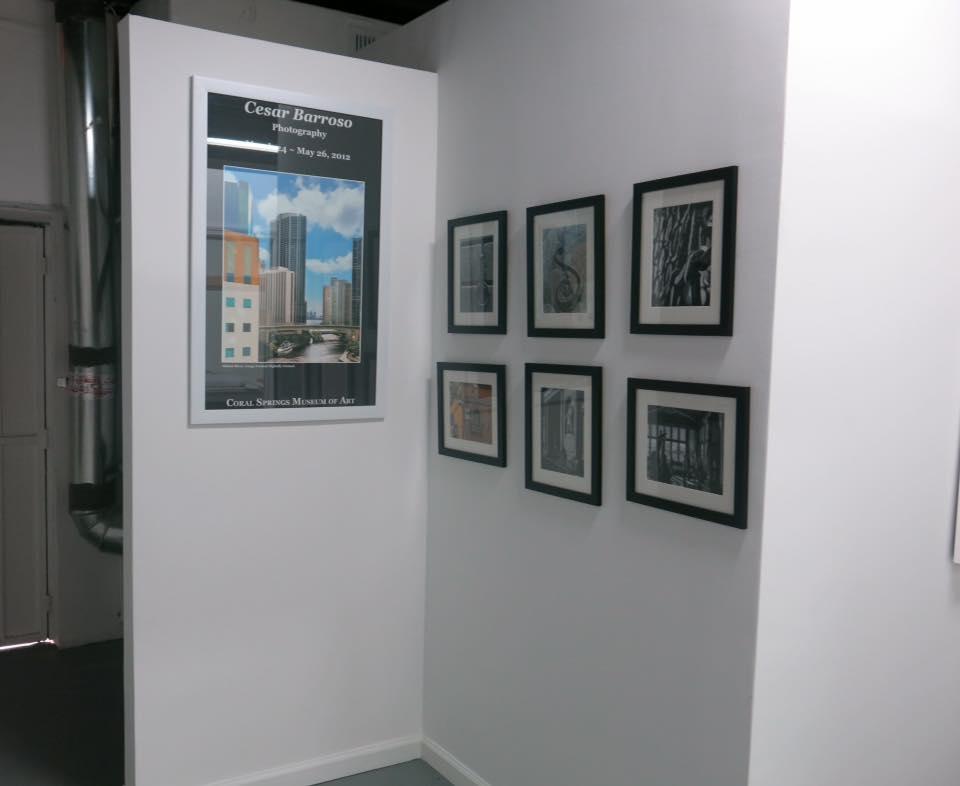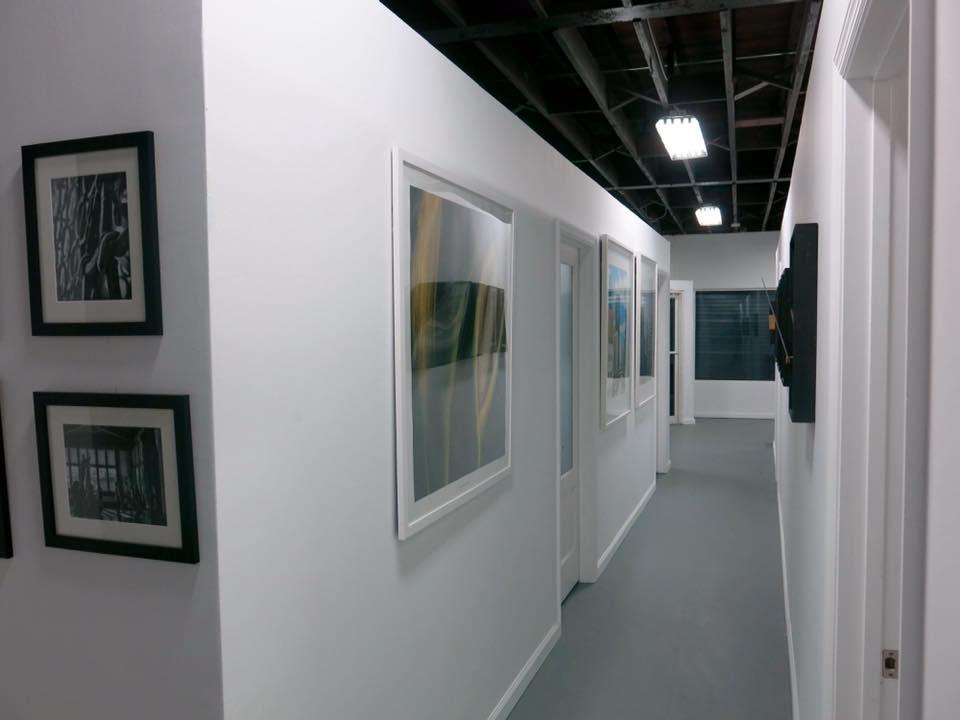 CESAR BARROSO -Opening night of "Italian Baroque Comes to Miami" at Società Dante Alighieri, Coral Gables, on Sep. 4, 2015
Michelangelo adopted discord and distortion in his architecture work after painting the Sistine Chapel. Those were the germinal ideas of Baroque.Many years later, Francesco Borromini (born in 1599, 35 years after Michelangelo´s death) understood the revolutionaries discoveries in Michelangelo´s last works, incorporated high mathematical principles to them, and created architectural masterpiecesthat make him an architectural genius of all times.

Cesar Barroso traveled to Italy to bring back photographic glimpses of magnificent masterpieces created by Michelangelo and Borromini for you to enjoy here in Miami.
Photographer Cesar Barroso visited the birth place of Francesco Borromini. Bissone, Italian Canton of Switzerland, 2015